Zoover.nl7.6
Booking.com6.7
Expedia.nl6.4
TripAdvisor.nl5.0
Google6.8
Our hotel will be closed from October 17, 2021 to April 15, 2022 due to renovations. We apologize for the inconvenience.
Fairy-tale enjoyment in Gelderland
At the edge of the Amsterdam National Park (De Veluwe) lies the fairy-tale Hotel-Landgoed Huis Te Eerbeek, on which a 14th century manor house, a coach house and a modern hotel building are located.
Hotel located on a fairy-tale estate
Restaurant and bistro
Located near Amsterdam National Park (De Veluwe)
Licensed wedding venue
Eight multifunctional meeting rooms
Our team warmly welcomes you!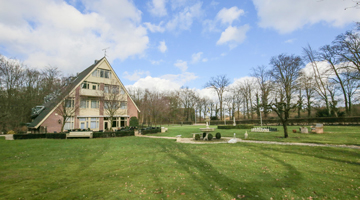 Photos and videos
Do you already want to get in the mood before you arrive at our hotel? Check out the photos and videos of our hotel here.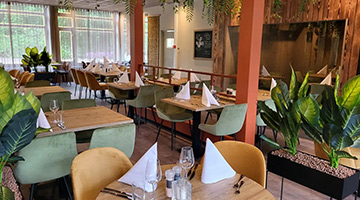 Enjoy Eerbeek
Hotel-Landgoed Huis Te Eerbeek offers you many facilities for a pleasant stay. There is a restaurant and bar in the hotel, and you can relax in the hotel's cosy lounge.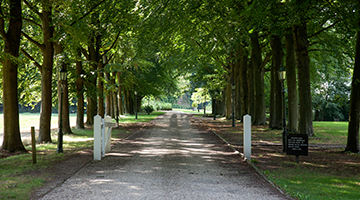 Explore the wooded Eerbeek
The wooded Eerbeek in the region of Gelderland forms the main core of the municipality of Brummen, and it is an ideal holiday location in the Netherlands. Cyclists and walkers can indulge themselves in Amsterdam National Park (De Veluwe), which is a beautiful sight in all seasons.